How you Can help?
The Davidson Family lost their home, their business, their shed (attached to the house) and tools and their van on July 19th, 2013. They had no insurance. Here's how you can help…
1. GIFT CARDS: help us replace some of the thousands of dollars of items we lost.
Every little bit helps!
Helpful Gift cards List:
Shoppers Drug mart
Marks Work Warehouse
Gas cards
Walmart cards
Sears cards
Amazon.com online
Grocery cards (independent, Fresco, Metro)
Canadian tire
Staples store
Michael`s Store
Pennington's Plus Size store or Addition Elle Plus
and we welcome any other stores you might think helpful
A big THANK you to everyone helping to rebuild our lives! You bring smiles back to our faces. 🙂
2. LOCAL DONATIONS OF PHYSICAL HOUSEHOLD ITEMS: in 'good condition' for our Garage Sale Fundraiser Spring can be dropped off at: 

3. DAVIDSON FAMILY TRUST. Donations here will help us reach our final goal of $189,000 so we can close this chapter of our lives in 2017!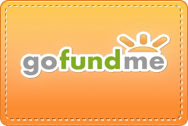 Donations can be made at any Scotiabank across Canada, asking them to forward your donation to the 'Lanark Scotiabank branch'.  (Cheques payable: Jesse Claassen, in Trust for the Davidson Family)
or By Mail to: Davidson Family Trust
c/o Jesse Claassen
825 Perth Rd.
Smiths Falls, ON K7A 4S7
and online donations can be sent by paypal to:

©Copyright 2013-2017 Rita Davidson & Davidson Family Trust
Save